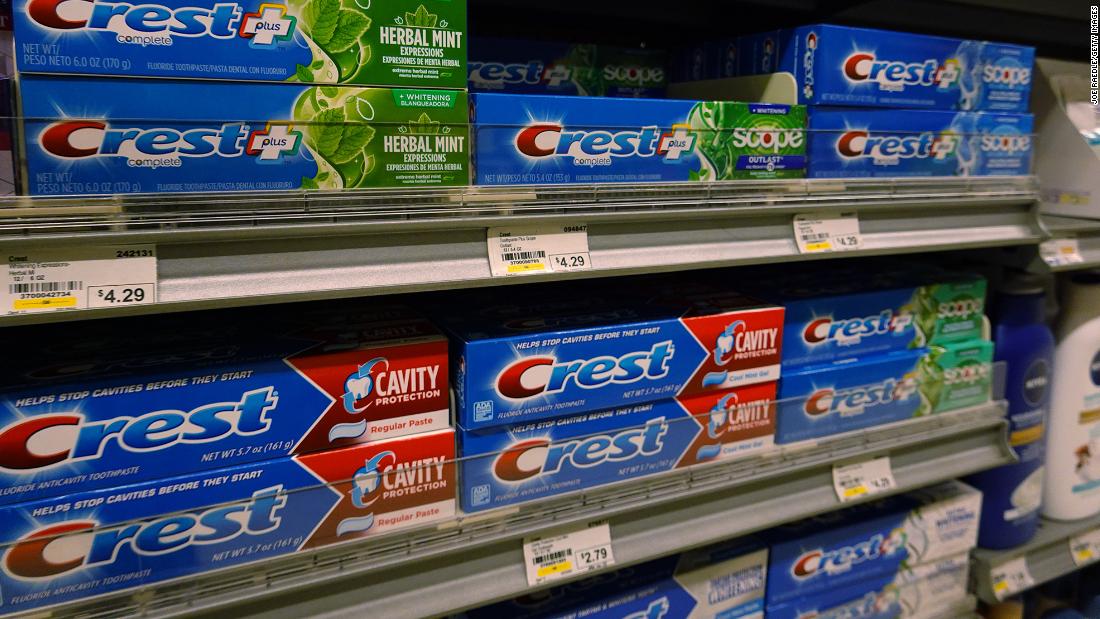 Procter & Gamble (PG), the consumer goods giant that makes Pampers diapers, Crest toothpaste and Tide detergent, says that running its business is far from simple right now.
"Supply chains are under pressure from tight labor markets, tight transportation markets and overall capacity constraints," Chief Financial Officer Andre Schulten told analysts this week. "Inflationary pressures are broad-based and sustained."
But it does have confidence that it can weather the storm, thanks to its size, its ability to raise prices and a flood of consumer spending.
"These costs and operational challenges are not unique to P&G, and we won't be immune to the impact," Schulten said. "However, we think the strategies we've chosen, the investments we've made and the focus on executional excellence have positioned us well to manage through this volatility over time."
Strategy 1: Be big.
Strategy 2: Charge more.
Strategy 3: Ride the wave.
Read the full story here.