New York City police are searching Monday for a group of suspects accused of committing a gang assault that resulted in the death of a good Samaritan.  
The alleged attack unfolded early on New Year's Day at the Fordham Road subway station in the city's Bronx borough, according to the NYPD.  
Police say one of the suspects approached a 38-year-old man on the subway platform and "displayed a knife" before the group "began physically assaulting him.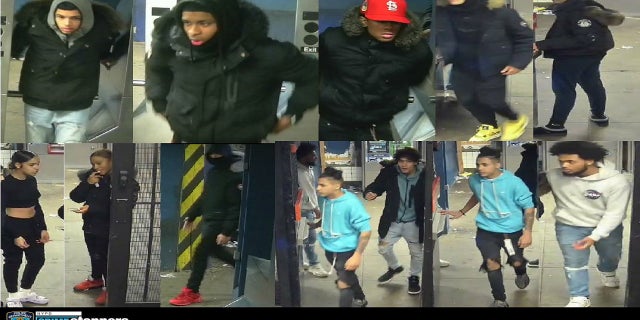 Read the Full Article Here foxnews